You want to be seen, heard, understood and loved.
You want to make money and you want to make a difference while you're doing it.
Science has proven that there are words that significantly increase your chance of making money. You don't have to understand that science because we do.
You don't have to be a writer, because I'm one.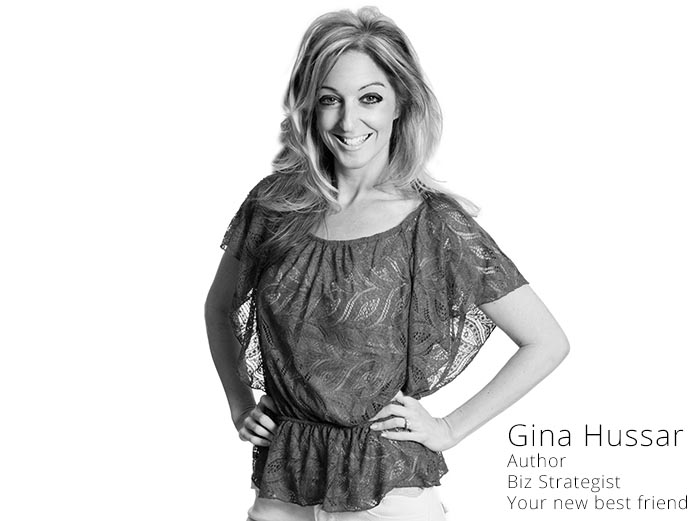 ---
"Gina's generous time and talents were a "must have" for me to launch a new phase of self-expression and get my talents and gifts to all those people waiting for them. She is just the right blend of loving and tough to get you re-committed to your vision. Plus, she is great at copy, sales and brand advice. The woman is a triple threat!" Sheldon Pizzinat, SheldonPizzinat.com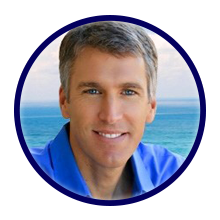 ---
Names and taglines
Programs and offerings
Marketing emails
Home page copy
Bios and media pages
Blog posts and articles
Sales pages
Event pages
eBooks
You've got a lot to do.
You're running a high-volume business, running a team, running towards world domination.
Maybe raising a kid or two.
Cross one thing off your list.
Leave the copy to me.
---
"Gina jumped in and totally transformed a crucial solo email to promote my summit. This email got way more attention and more opt ins than the one we had send out before. Gina is both talented and generous. She sees a need and fills it with excellence. You can always count on her perceptive insight and articulate voice." Devorah Spillman, SpillmanStorySelling.com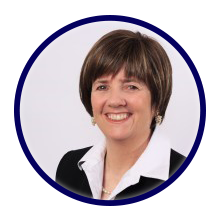 ---
How this is different:
It's not enough anymore to throw in some marketing "trigger words" and hope for the best. Your copy is a  reflection of YOU. 
And everything you share, at every touch point, should be aligned to your ascension plan. Your emails, your offerings, your graphics should all embody the experience of your brand and should lead your audience down a path from point A to point amazing.
I can do that for you.
Have you heard? Business owners and bloggers are loving the "Write My Site" VIP Experience. 24 hours to Message Mastery. My sweet spot is finding yours. This is a total copy overhaul. Let's make some magic and some money. Email for more info.

Fill out the form below to set up an appointment
and chat about your project.
"Working with Gina is best decision I have ever made in my entire life. To say that she was instrumental in creating my dream life is an understatement! I felt a nudge to work with her when I only knew that I needed to change my life. I had a vague idea of what I wanted to do but she gave me the tools and time to gain clarity. Once I was clear about my dream, she helped me take the necessary steps and held that vision for me even when I didn't believe in myself. Now I have a new profession, a website and a list of subscribers. I couldn't have done it without her and my life has expanded in other areas. Thanks to Gina, I went from overwhelm and stress to peace and joy. If you feel the nudge to work with her, go ahead and follow your intuition. You won't regret it!" Valerie Marsh, London, ValerieMarsh.com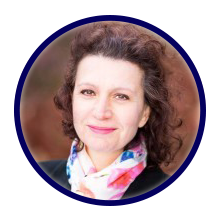 Gina Hussar is a best-selling author and internationally published magazine writer.
"When I first came to Gina I was struggling in my coaching practice. I had a list and I had a good idea of what I wanted my business to feel like, but nothing was succinct, and I didn't have a cohesive brand or signature program to offer. In other words I was all over the place! 
In a few short months Gina took me from having no public face, no brand, no signature program, no website and no clear vision of my perfect client, to a having  a beautiful website, copy that spoke from my heart and directly to the women looking for me, an Epic signature program, and a sales funnel that flowed beautifully. 
Getting from A to B would have taken me years of struggle and lost opportunities if I had tried to do it alone. Working with Gina pretty much hand delivered everything I saw happening for successful coaches in my field, and she made it possible for me too. 
Even though Gina has done all of this and more for me, she's completely set me up to go… I won't stop working with her! I will continue to work with Gina for the duration, because her genius runs deep. She understands my brand, my clients, and my voice. She surpasses all of my expectations and delivers content overnight that would literal take me a year to create. I can't live without her on my team and it's obvious I wasn't doing a very good job before she came along. 
One of the most beautiful and satisfying things about working with Gina is the clarity and ease that it brought to my business. I now have so much more clarity around who I am as a coach, who my clients are, and how I can best serve them. When I combine this sense of clarity, ease, flow and abundance, that's what success feels like to me! 
I tell all of my colleagues about what Gina has done for me. For anyone who knows me it's obvious the transformation. Her works speaks for itself." Tia Kelly, TiaKelly.com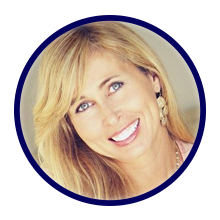 ---